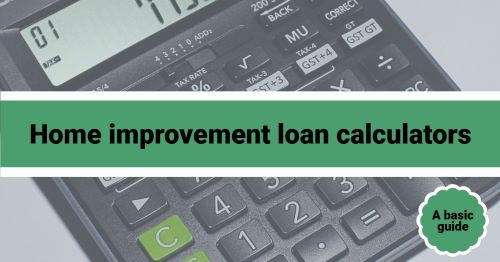 You've put together a list of the home improvements you would like to pursue. It's now time to calculate the costs and figure out financing. Interested in a home improvement loan? Using a home improvement loan calculator works to your best interest. Here's how:
What are home renovation loans?
Home improvement loans are specifically utilized for home improvement projects. These loans are unsecured and perfect for smaller projects like upgrading your bathroom. Home equity loans, by contrast, are secured and are typically used for larger projects, such as adding on an additional room.
Using a home improvement loan calculator
A home improvement loan calculator is simple to use. You enter the amount you would like to borrow, along with the potential loan duration and interest rate. Then, you enter the percentage of the application fee.
Once you enter these items of information, it will give your loan results in a table. This table will indicate the cost required to pay off the loan, monthly payment, APR and interest.
Home improvement loan calculator results
The results of the calculator reveal some important aspects of your financing. It calculates your monthly payment and the amount of interest you have to pay over the duration of the loan. This interest rate is based on a number of factors including credit score, loan term and loan amount.
How to get a home improvement loan
Before applying for a home improvement loan, consider the cost of the project you wish to start. If the project is larger, a home equity line of credit can be a great option. This particular loan allows for you to borrow up to 85% of your home's total worth. If your project is smaller, a Title I home improvement loan may be a better fit. Speak with a lender to learn more.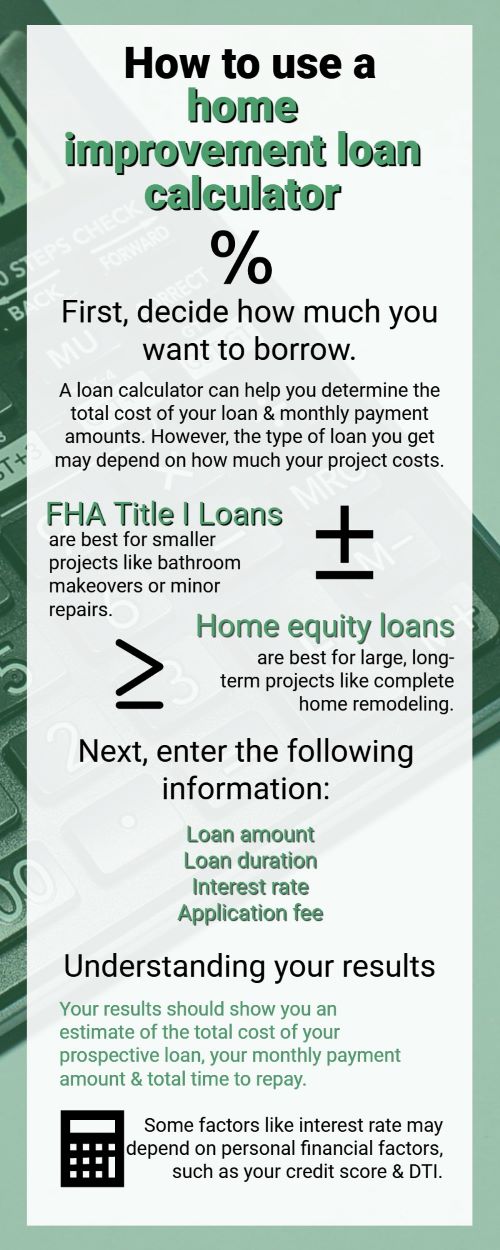 Home improvement projects can be a challenge, but the right tools can help them go smoothly. Using a home improvement calculator and having the right lender on your side is key.